Did you know that quartz plays an important role in our health? Quartz is a great transmitter, converter and store of information and resonates naturally with the human body. It is capable of balancing our aura and our energy points and help clean, energize and realign our bioenergetic system with our being.
Annette's quartz bowls are treated with great love and respect for their abilities and their powerful nature and are energetically cleaned before each sound bath. In this way they can sound purely without any attachments, convey messages to you on a conscious or unconscious level and provide healing for your body and soul.
She has a high sensitivity to Mother Earth with all its rich flora and fauna, sounds and colors. Her creative inspiration for her work comes from observing the natural surrounding, listening, feeling and receiving.
Her healing journey has led her to self understanding and to a greater consciousness of the whole. For her, self-healing is the basis for healing others.
The alchemy of crystal instruments awakened Annette's love for sound. She combines pure, and alchemy crystal bowls, crystal tuning forks and antique singing bowls to create a unique and individual experience and let you resonate with your pure essence.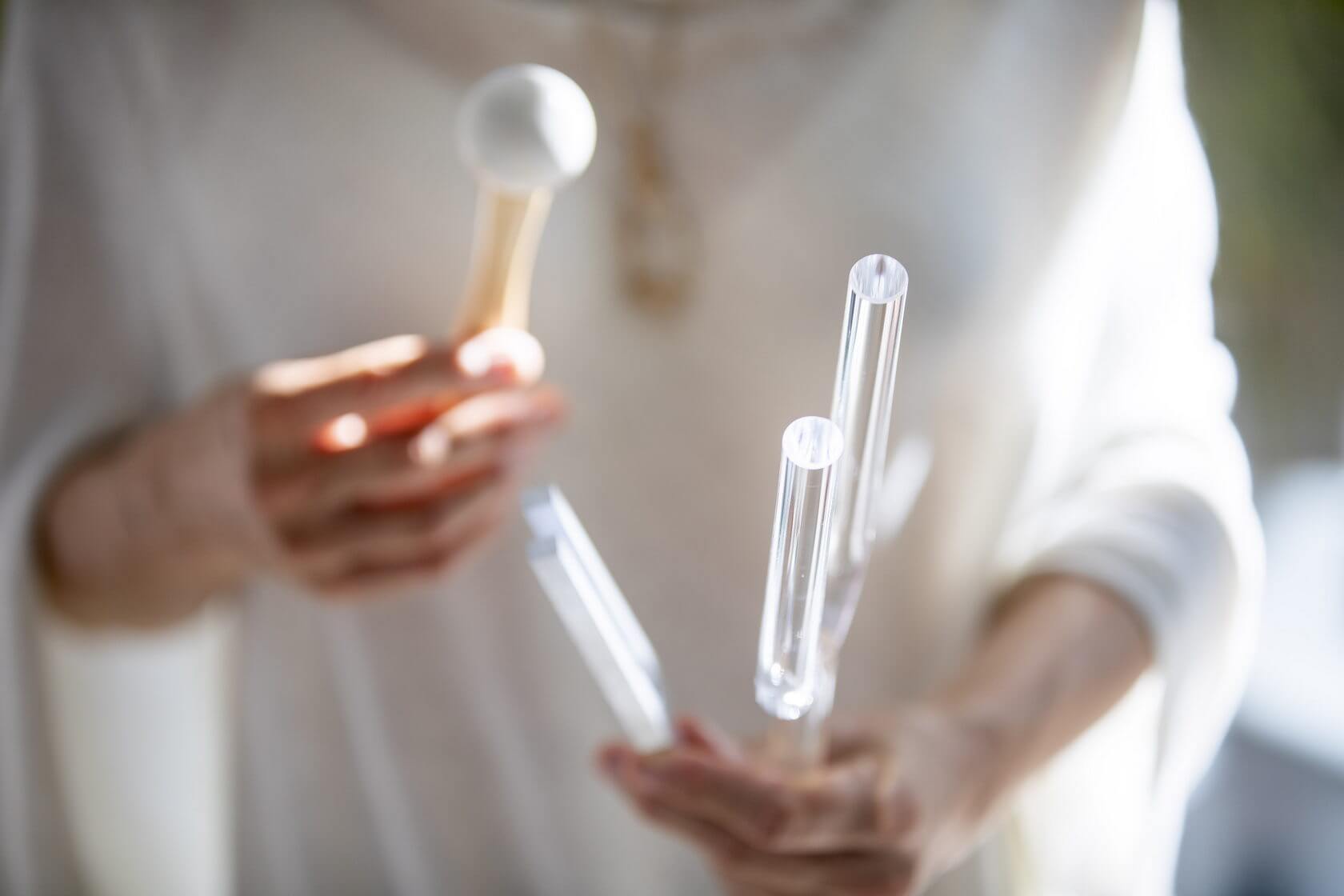 The high vibration of these sounds helps promote awakening, enlightenment and highest levels of spiritual guidance for our lives along with a feeling of calm and peace. Enjoy connecting to sound, a heart opening moment. Vitalizing and nourishing, to align with your true self, and balancing your body and mind – a beautiful way to come back to our hearts within. Gift yourself or someone you love, the power of
sound healing.
"A meditation brings you into a relaxing and receptive state to benefit wholy from the healing in a safe and grounded environment. You might feel like in a light dream state while your body falls into a deep relaxation. Annette feels blessed to hold space for you while you immerse into the depths of your own healing journey, you ride on the loving waves of sound and frequency."
crystal heart vibrations
Annette ☆ crystal heart vibrations
Phone: +34 679 084 082