The almond blossom on Ibiza from the middle/end of January to the end of February/beginning of March attracts many holidaymakers to the Balearic island every year. During this time, large parts of the island are covered in white and pink blossoming almond trees. This is a particularly beautiful time to explore the island with a rental car.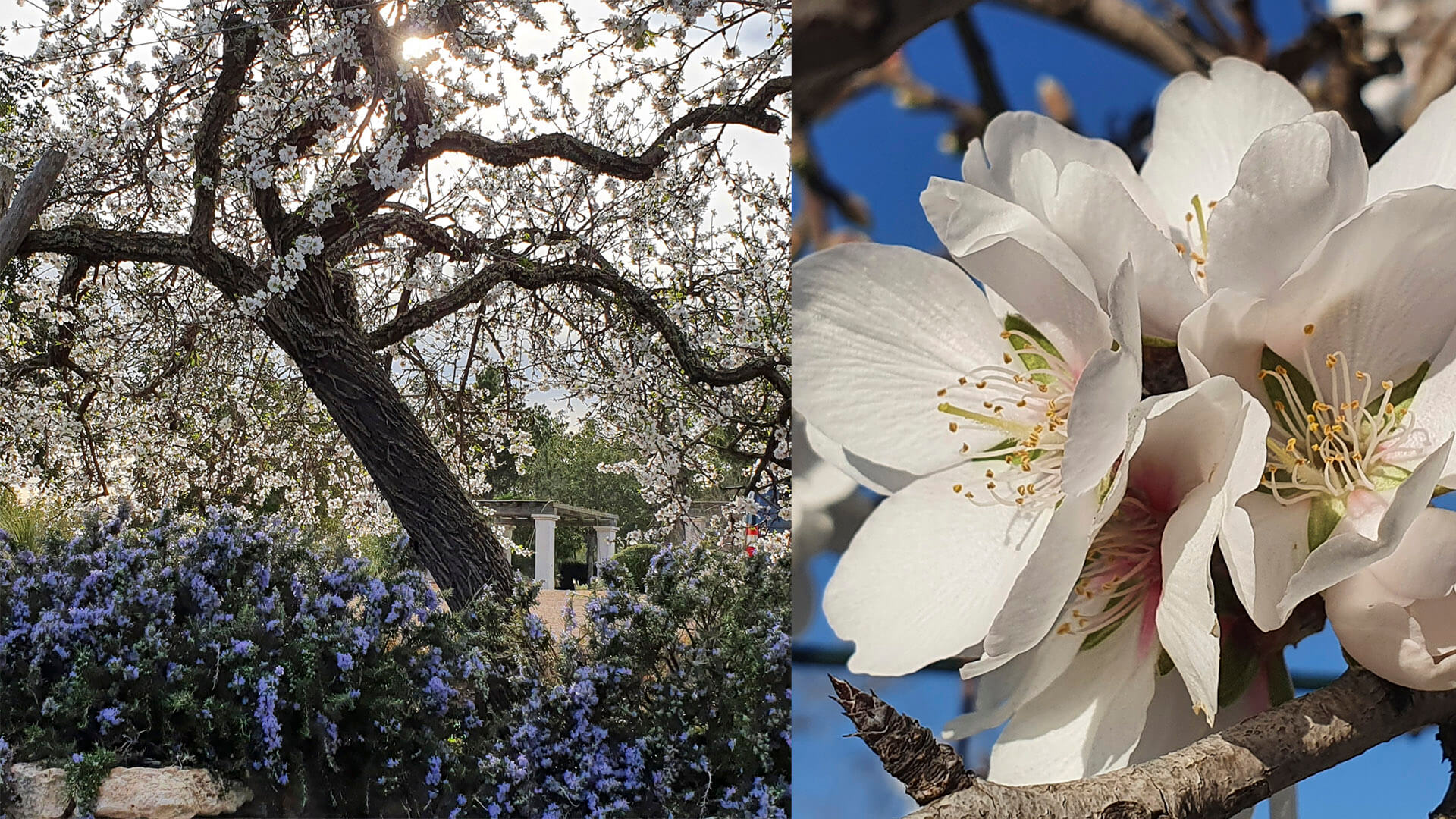 The history of the almond trees in Ibiza.
The fact that the island adorns itself every spring with a pink and white flower dress that makes the wildest dreams of all romantics come true is thanks to the Moors. In the 10th century, they brought the almond tree from the Orient to Ibiza, where it found ideal conditions to thrive.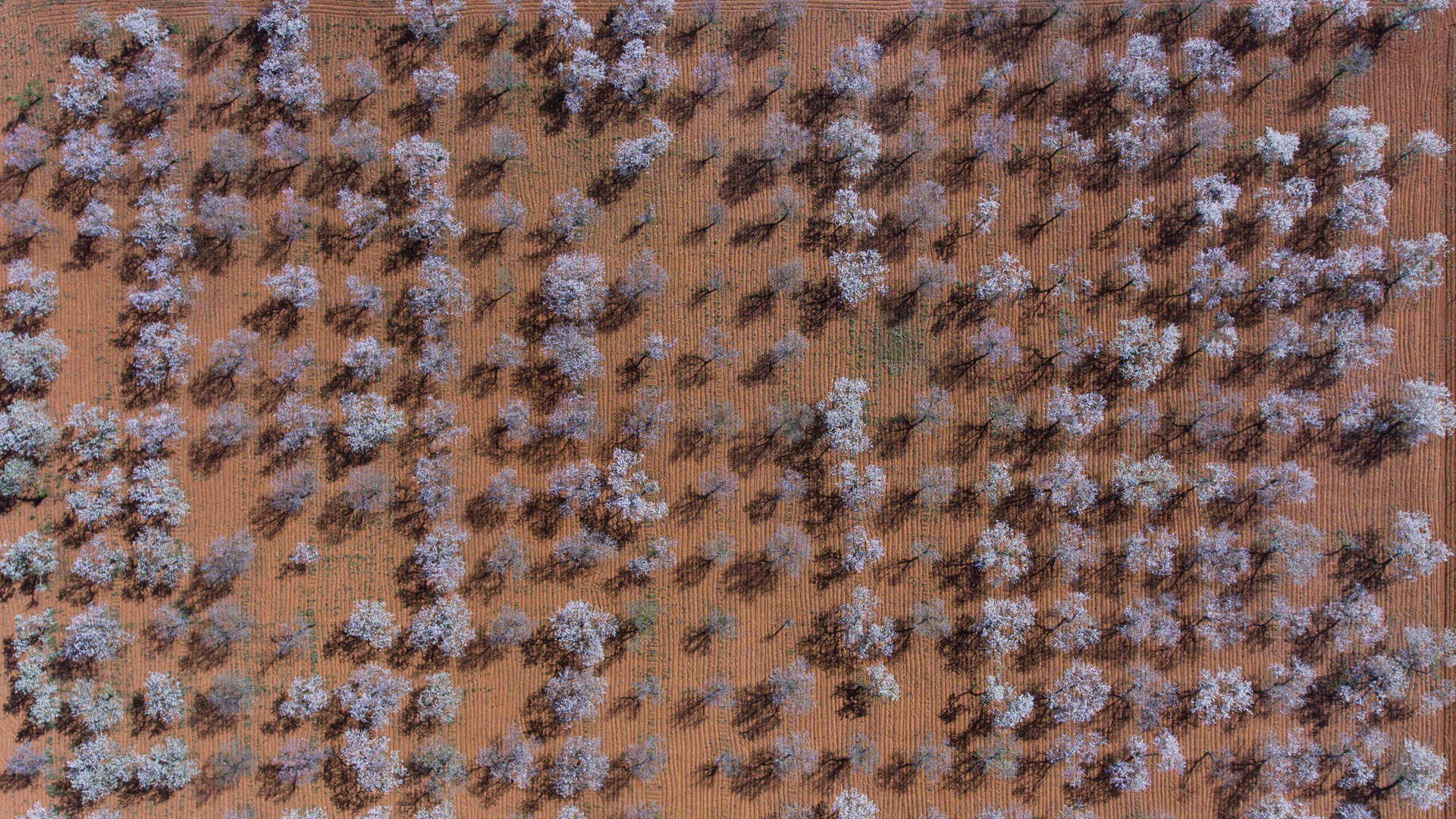 But Ibiza would certainly not have had hundreds of thousands of trees – so many are spread all over the island, some wild and some cultivated – without a devastating plague. In the 19th century, phylloxera ravaged Ibiza, destroying almost all the island's vineyards. The farmers turned around and successfully produced almonds on the former vineyards.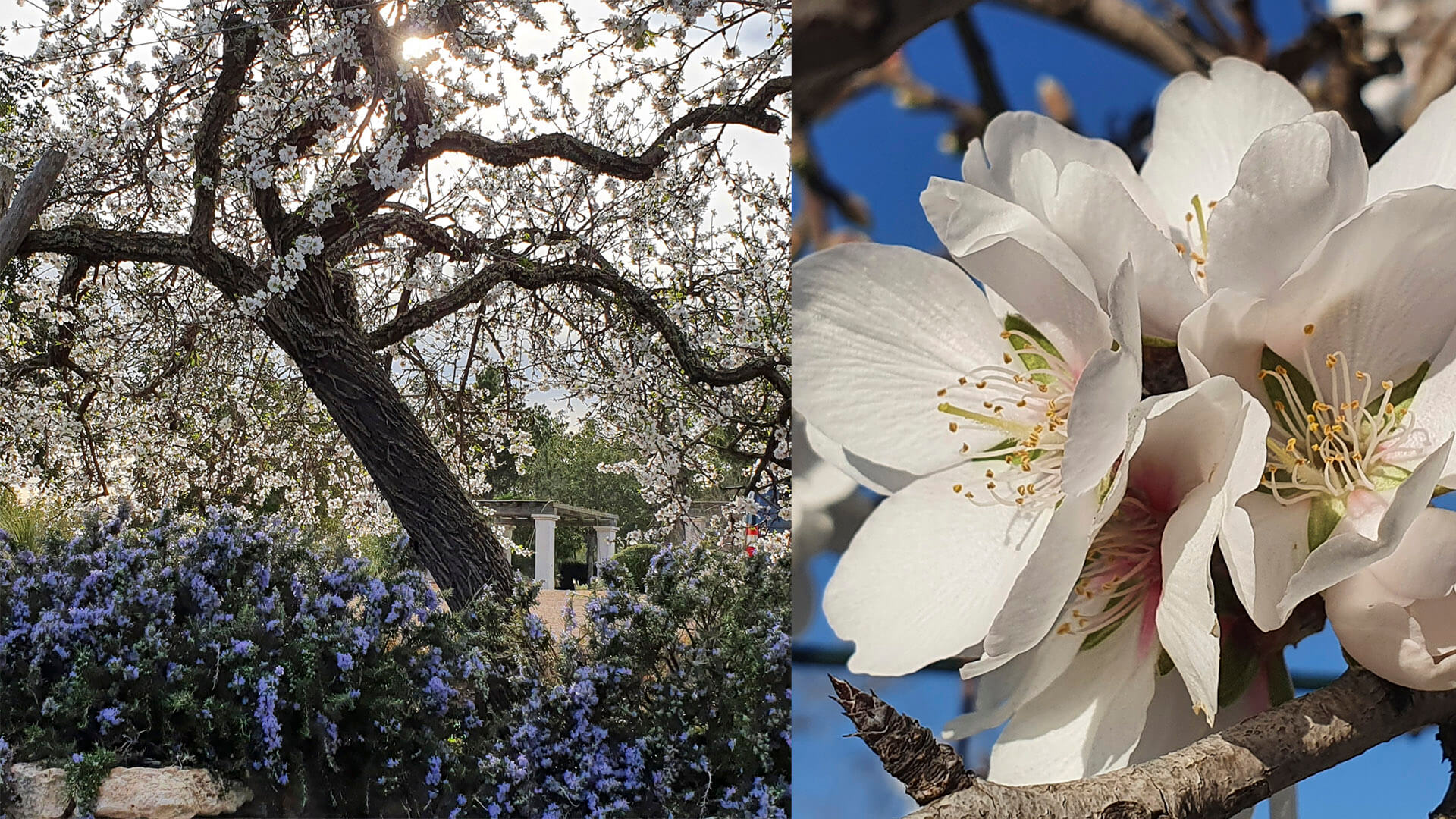 Today, two factors threaten the beauty of the almond trees on Ibiza. On the one hand, the almond farmers have to assert themselves against the industrial competition from California. On many plantations, the almonds – which, by the way, taste much better than the competition from overseas due to their higher protein content – are still harvested by hand. This involves beating the branches of the trees with long sticks so that the ripe almonds fall down. A real back-breaking job in the middle of Ibiza in the middle of summer. On the other hand, a wood fungus threatens the almond trees. But thanks to the growing popularity of Ibiza's almond blossom, interest in the trees, which are both quaint and fairytale-like, is on the rise. That is why the trade in almond products is flourishing again.
Not only are the almond trees are blooming, everything is also incredibly colorful. There are countless beautiful flowers and many colors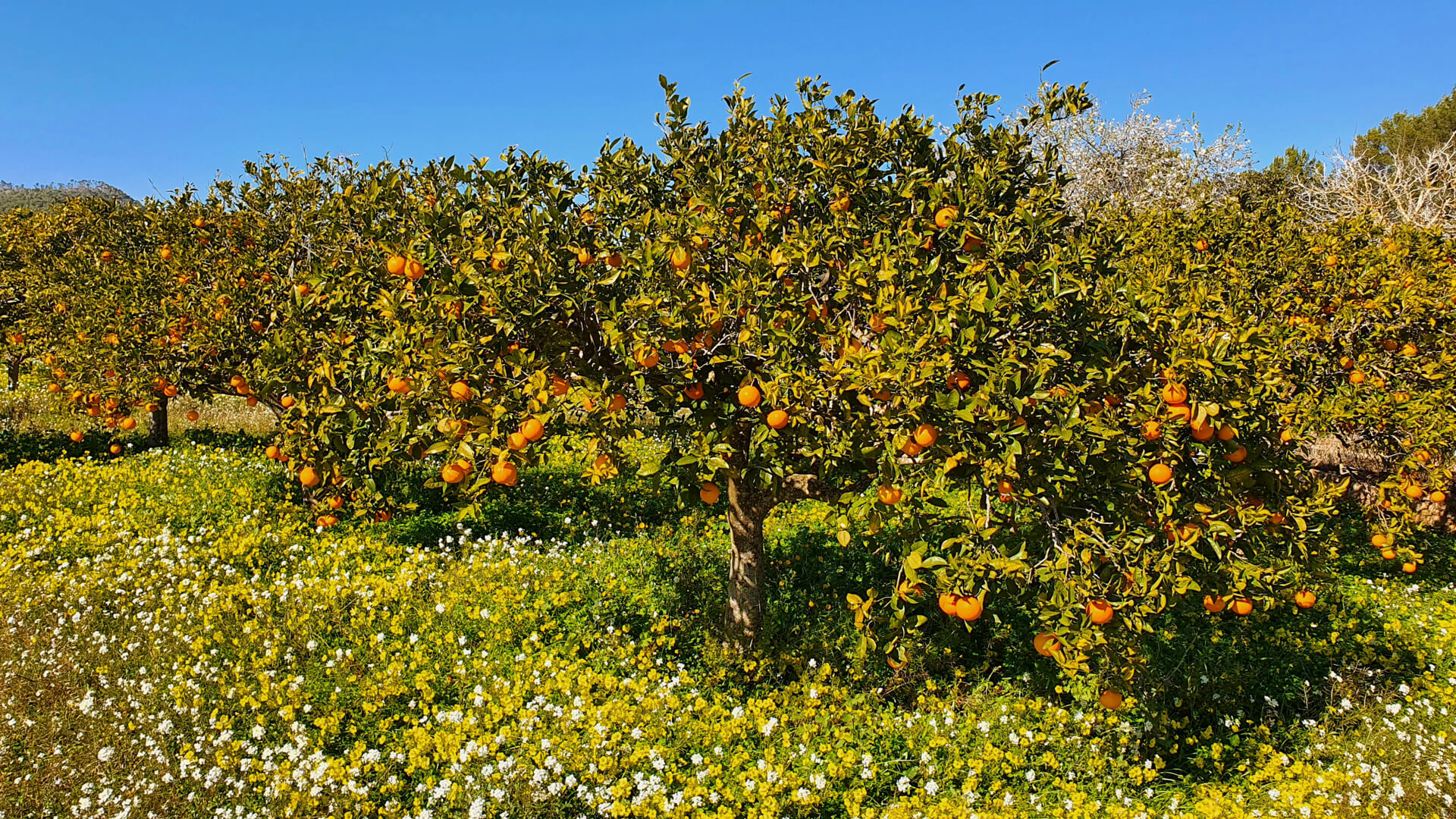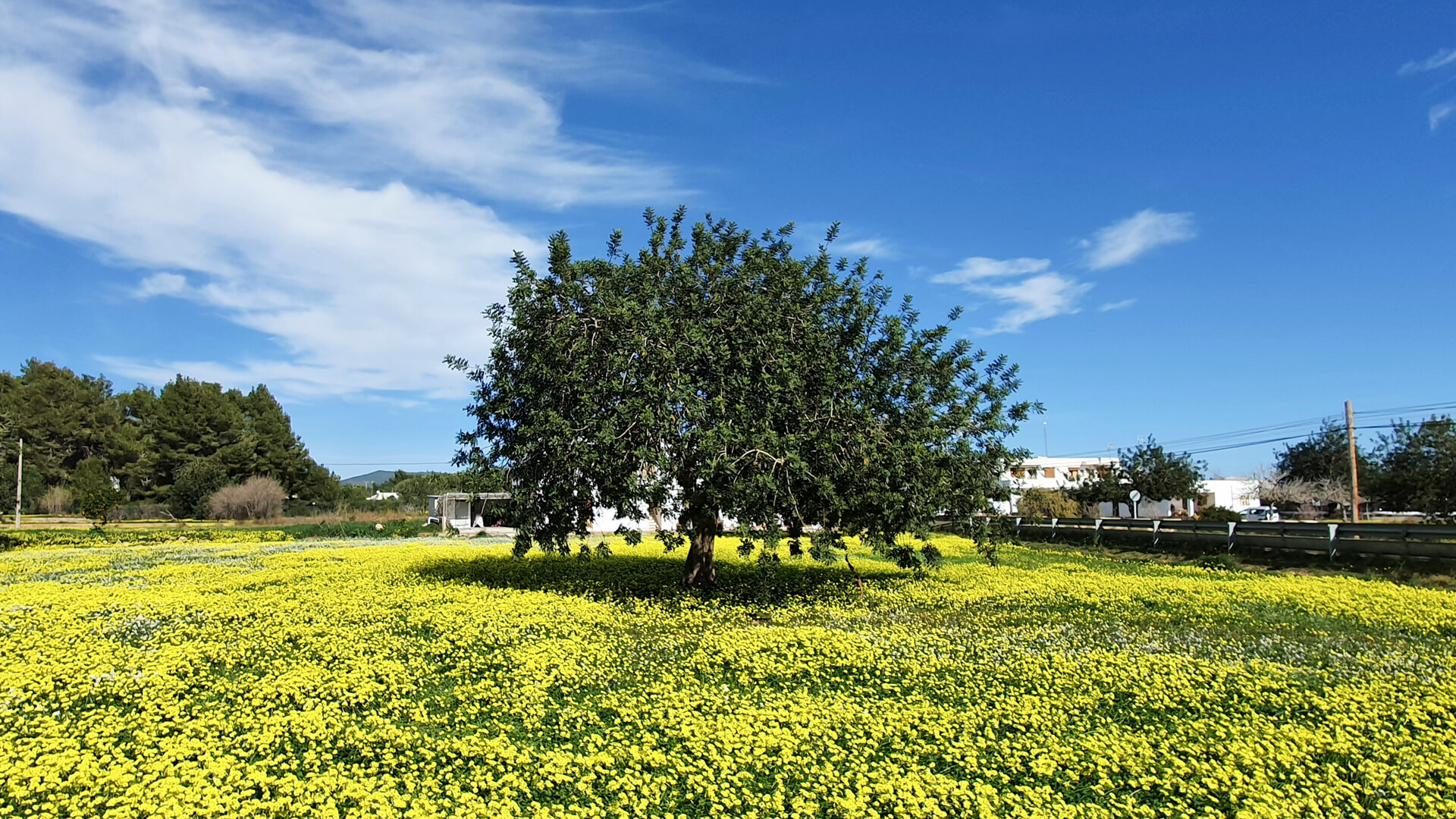 The almond blossom … just beautiful …