We have already told you about Cala Conta, one of the most famous and most visited bays in Ibiza. Part of the reason this beach is so popular – aside from the magical view, crystal clear water, and fine sand – is that dusk offers one of the most admired sunsets in the area. Watching twilight on this beach is definitely a hit, because in addition to the magical view that the setting sun itself offers, the horizon is also surrounded by islets and boats, which offer a wonderful scenario for the dawn of night to spend.
Live Webcam Photo Cala Conta https://www.ibiza-webcam.de/cala-comte-sunset-webcam.html
San Carlos and Santa Eulalia are two picturesque towns in Ibiza, Spain. San Carlos is located on the northeast coast and is known for its beautiful sandy beaches and pine forest. Santa Eulalia is a lively town with plenty of shops, restaurants, and bars. Both towns offer a range of attractions and activities, including water sports, hiking, and cycling. In San Carlos, there are also some historical sights, such as the Castillo de San Carlos, a medieval castle, and the church Nuestra Señora del Rosario. Both towns are a great place to spend the day and experience the unique beauty of the island.
Live Webcam Foto San Carlos https://www.ibiza-webcam.de/cala-comte-sunset-webcam.html
Live Webcam Foto Cala Llonga
Cala Llonga is a small fishing village on the east coast of Ibiza that has developed into a popular holiday destination. The village is located in a picturesque bay and offers beautiful views of the sea. The beaches are sandy and clean and the village is close to some of the best restaurants and shopping on the island. Cala Llonga is an ideal place for families looking to enjoy a peaceful and relaxing holiday. There are plenty of activities suitable for both adults and children. Popular attractions include the waterpark, amusement park, and numerous beaches.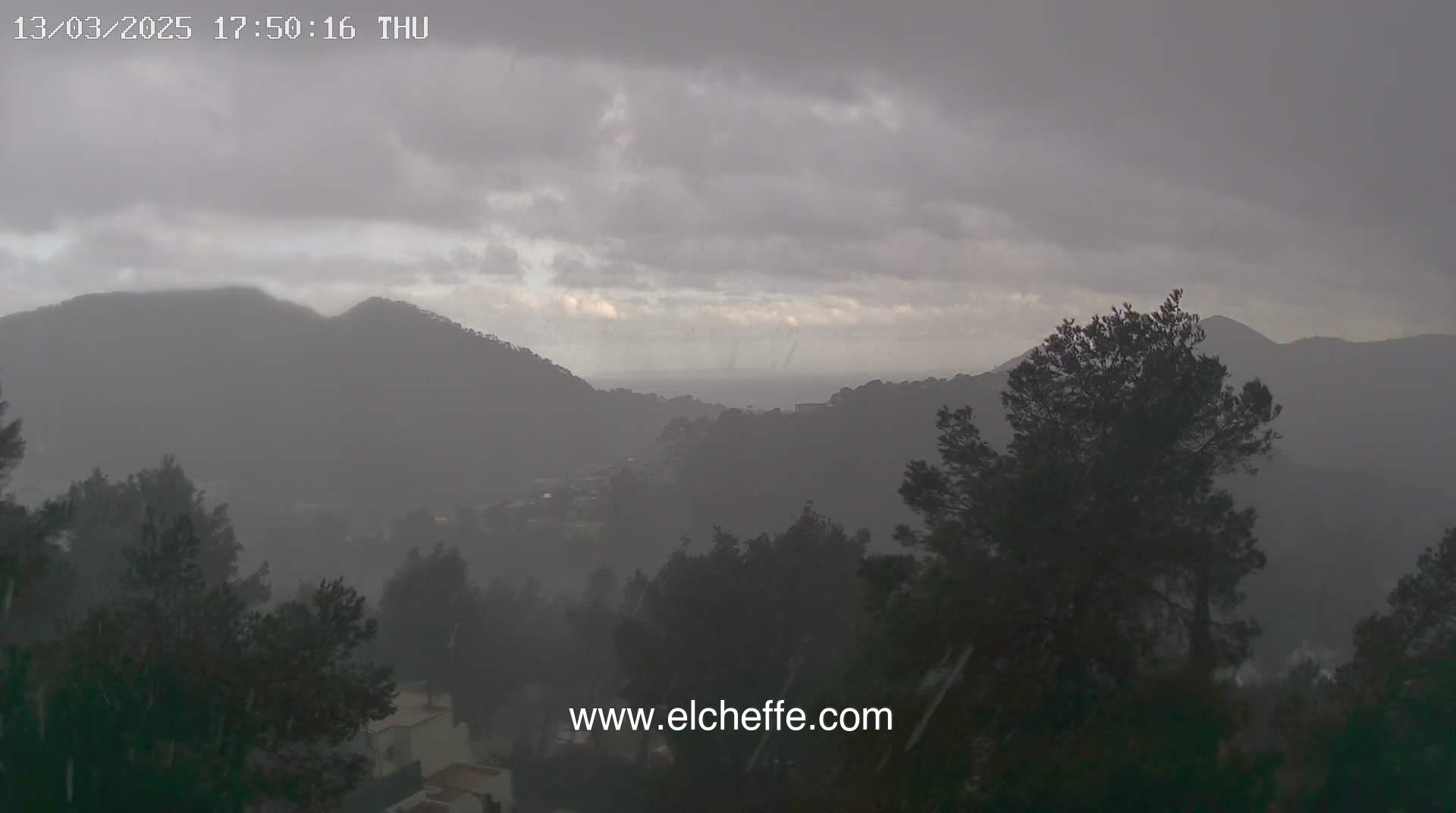 https://www.ibiza-webcam.de/el-cheffe-panorama-webcam.html
Wetter Cam Foto Santa Gertrudis
Santa Gertrudis is a small village on the island of Ibiza in Spain. It is a popular destination for tourists wanting to experience the nature and culture of the island. Santa Gertrudis is located in the center of the island and is renowned for its picturesque beaches, quaint villages, and breathtaking sunsets. It is also a place for activities such as hiking, cycling, rock climbing, and more. Many visitors come to Santa Gertrudis to enjoy the local crafts, local wine, and unique cuisine. It is a perfect place to explore the beauty of the island of Ibiza.