The beauty of Ibiza is also identified by the special colours of its unforgettable sunsets. It is definitely one of the things to do in Ibiza, and for those who visit the island, the "Puesta del Sol" is a kind of daily rite. But what are the best places to enjoy the sunset to the full? Everyone has their favourite place to enjoy it; many like to change locations every day because it's a different experience in every part of the island and in every place, and the light varies depending on the season and the day. Every night, however, when the sun goes down, the island repeats its magic. Here you can enjoy the Puesta del Sol:

Torre des Savinar:


Even if you have minimal knowledge of Ibiza … it is almost impossible that you have never heard of Es Vedrà and its legend. Certainly, the energy you get at sunset from the view of Sa Galera and Illa Vedranell seems truly "magical". The show is worth the short walk to get there.

Cala Compte: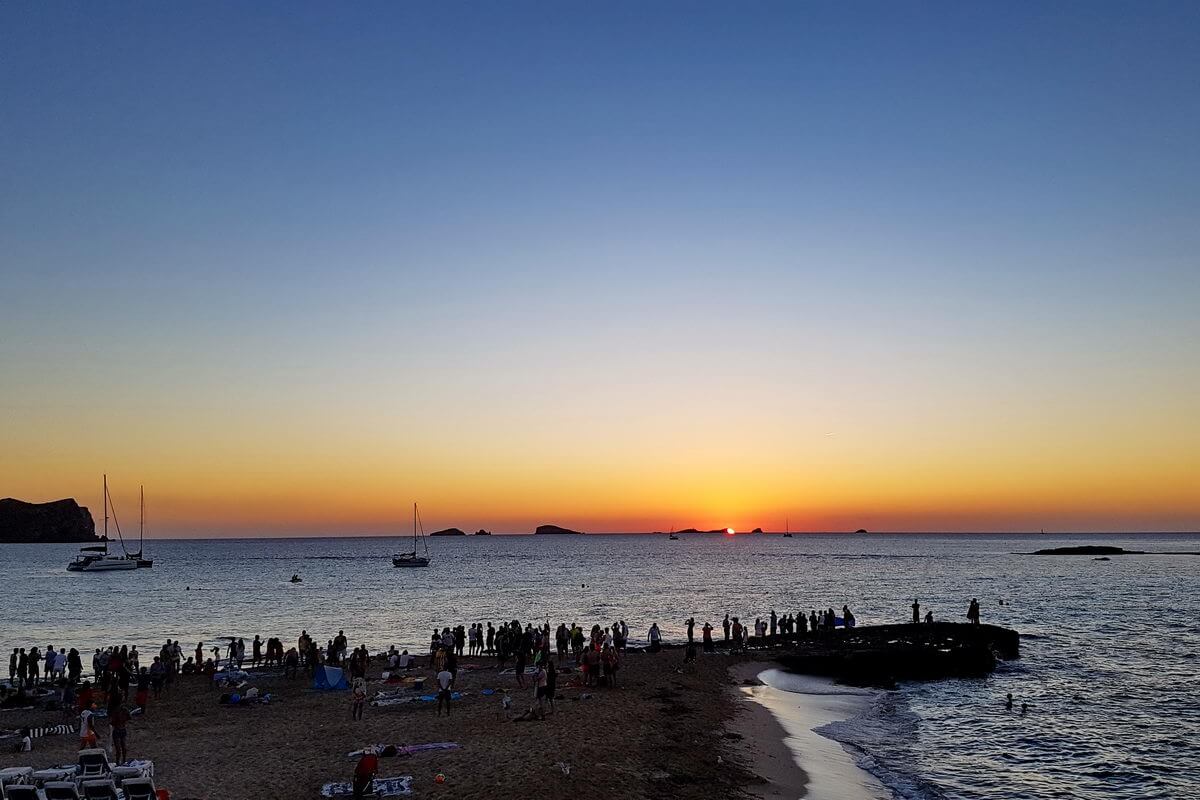 Simply one of the most beautiful beaches in the Mediterranean. The crowds fill the beach in the high season months, but still the fame and charm of this place with its unique colours, sea and sky is never undermined. And when the sun goes down, you can enjoy the wonder by lying lazily on the fine white sand, taking advantage of the beach bars or from your car from the large area overlooking the cliff.

Cafe del Mar: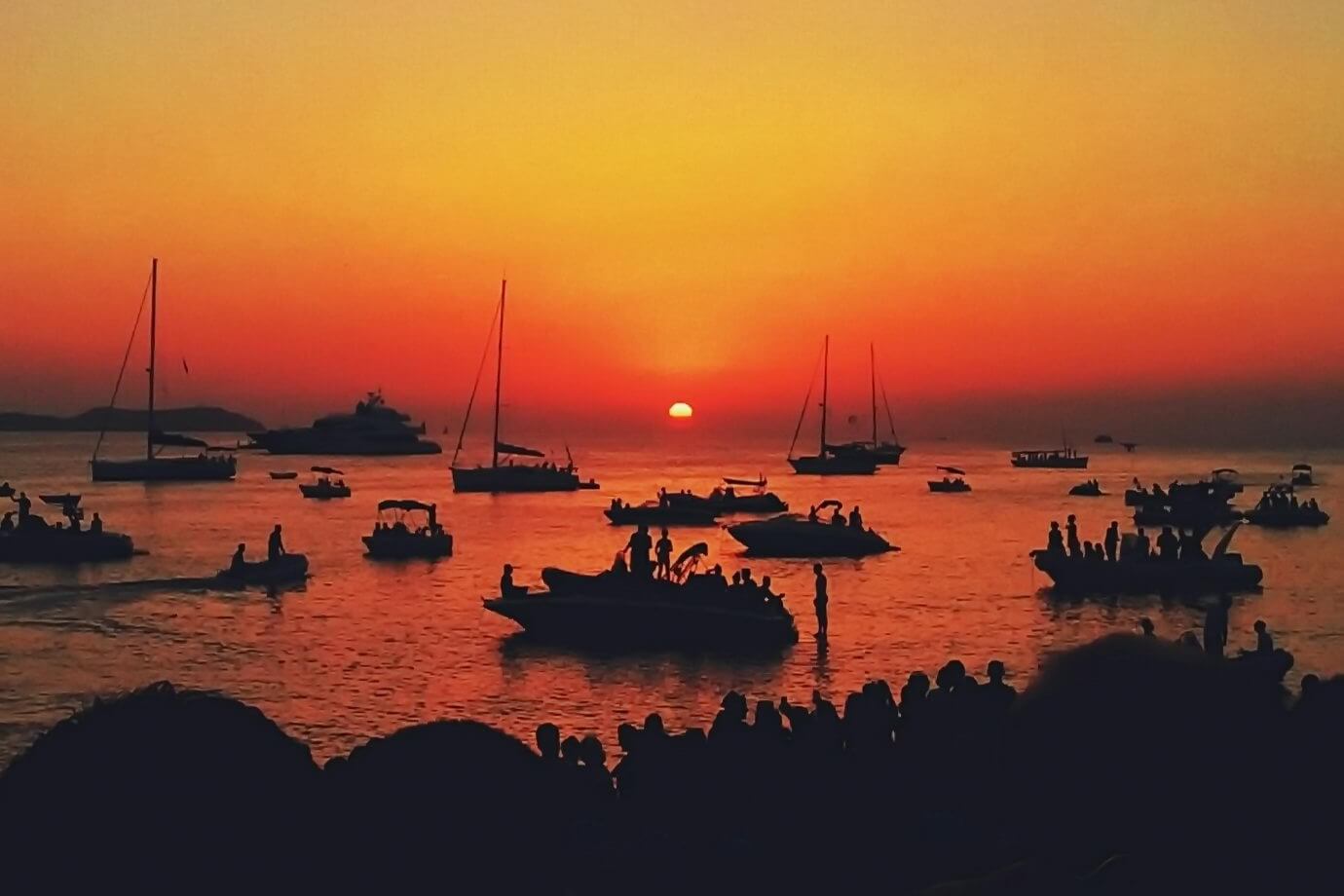 If you want to enjoy a relaxing atmosphere and a good drink in addition to a breathtaking sea, you should definitely visit a place at dusk that is more than a bar, a legend. You can say: "I was there … during the sunset.