Ibiza is fantastic for hiking in spring time and at the beginning of the summer, when the island is still green and blossoming.
We have listed three inspiring walks:
1. Platges de Comte (playa de Cala Conta) beaches is a natural park in the southwest of the island. With its turquoise water and an impressive coastline with few buildings it is a perfect scenario for a hike on the many small paths alongside the coast. It takes about an hour and a half to get from Cala Conta to the beautiful stone tower Torre d'en Rovira and then on to Cala Bassa and back . The little isle you see on your left is called S'illa des Bosc, and the bigger one is the island of Conillera. Along the walk you will pass little fishermen´s huts and beautiful smelling pine and sabina tree forests. From the tower, which was built in the 18th century in order to defend the coast against pirates, you get fanstastic views up to San Antonio and Cap Nonó in the West.
Easy hike. For all fitness levels. Easily walkable paths. No special skill required.
Approx. 5,74 km 1,5h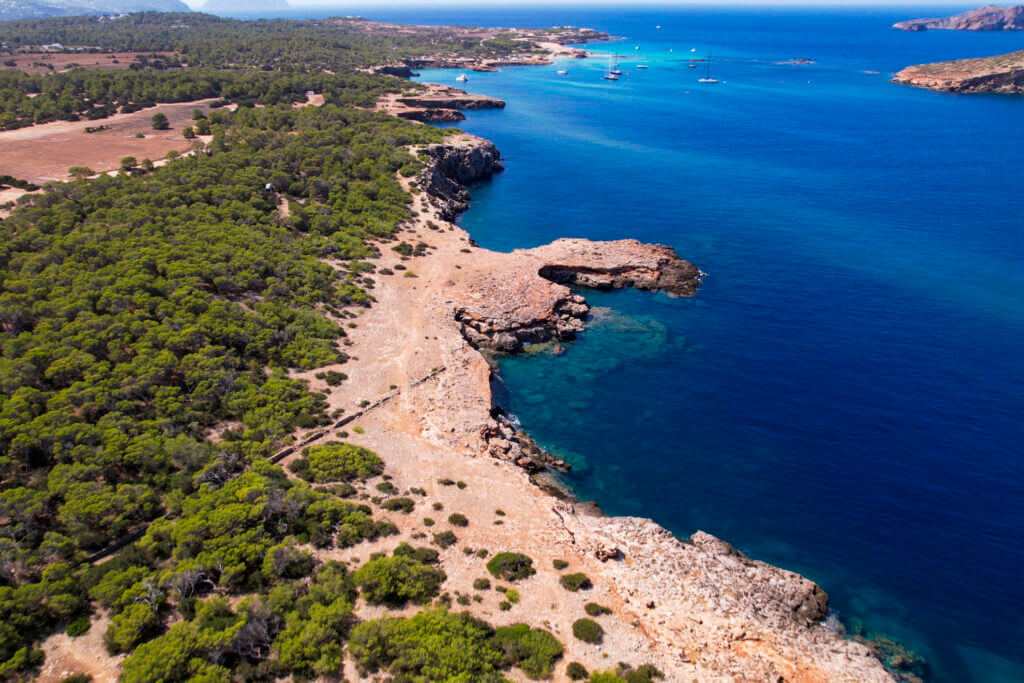 ---
2. A "must-do" walk, which you should not miss out on, is the interior of the old port in Ibiza town, the barrio de la Marina. The former fishermen´s quarter, which together with Sa Penya and D'alt Vila forms the Old Town, has become a lively centre with little shops and restaurants. One of the nicest places here is the Old Market, the Mercat Vell and the Sant Elm`s church.
As soon as the clubs open in the Summer, this centre is used for the promotional spectacles the gogo dancers make to attract visitors in the evening.
Easy walk. For all fitness levels. No special skill required. Just browse around the old town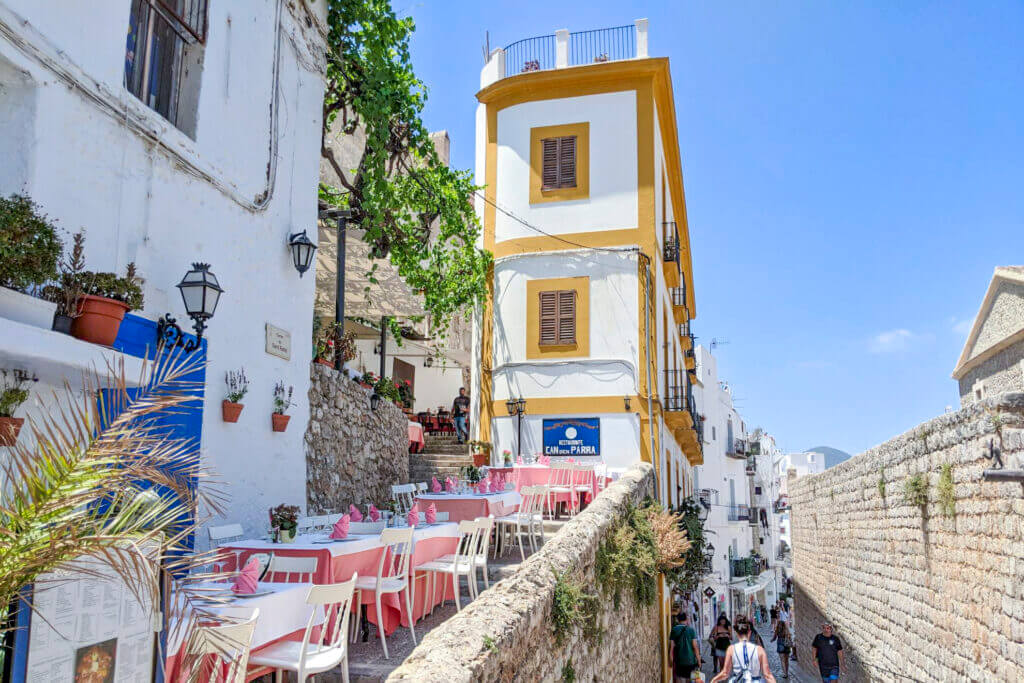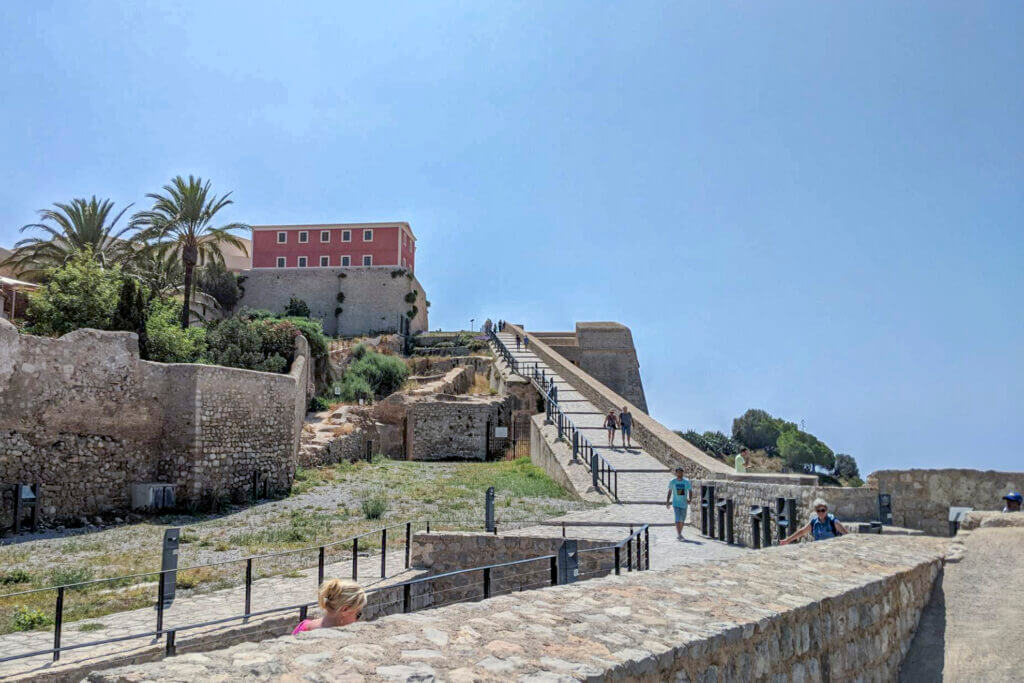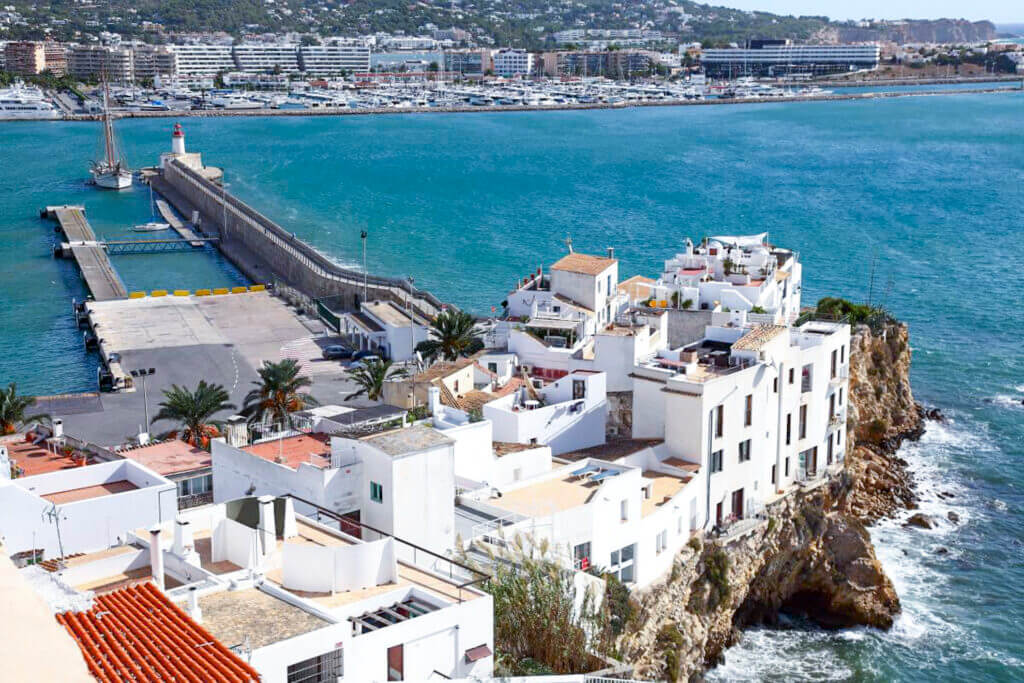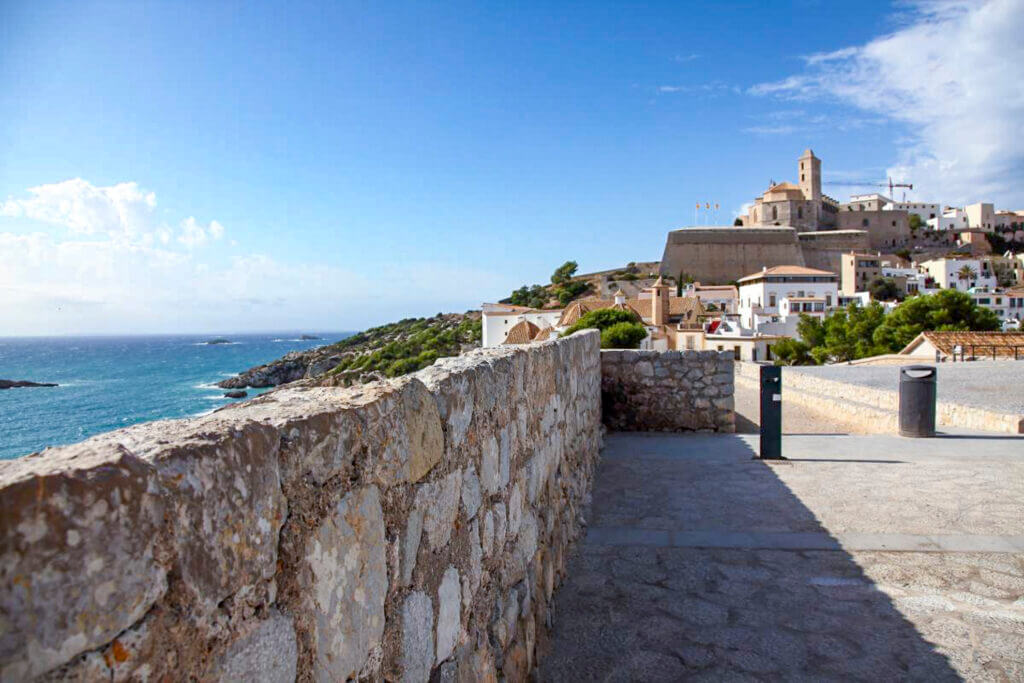 ---
3. And finally, worth a walk all year round we would like to seduce you to visit the nature of Ibiza, the famous Plà de Corona valley and Puerta del Cielo, which can be found in the village of Santa Ages (Santa Inés). In February during the almond blossoming this valley looks like it is covered in snow, and there are guided tours for an exciting night walk during full moon, when this area looks particularly enchanting. However, also later in the year, the valley is worthwhile a walk, as this undisturbed landscape is seamed with cute little farmhouses and the typical natural stone walls. There is a circular little road going all the way through Es Pla, which can either be walked or driven on bicicles.
Moderate hike. Good basic condition required. Easily walkable paths. No special skill required.
Approx. 8 km 2h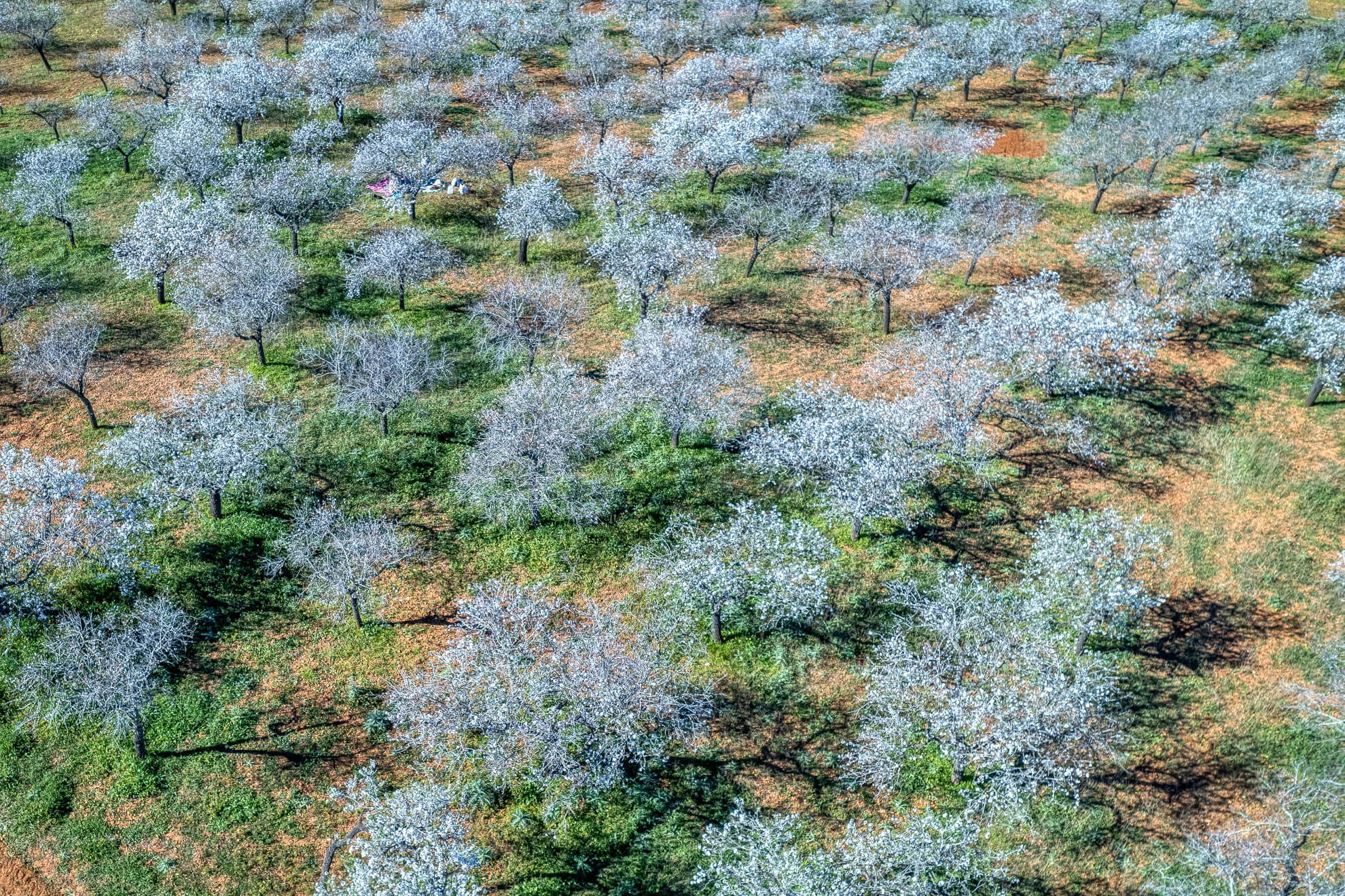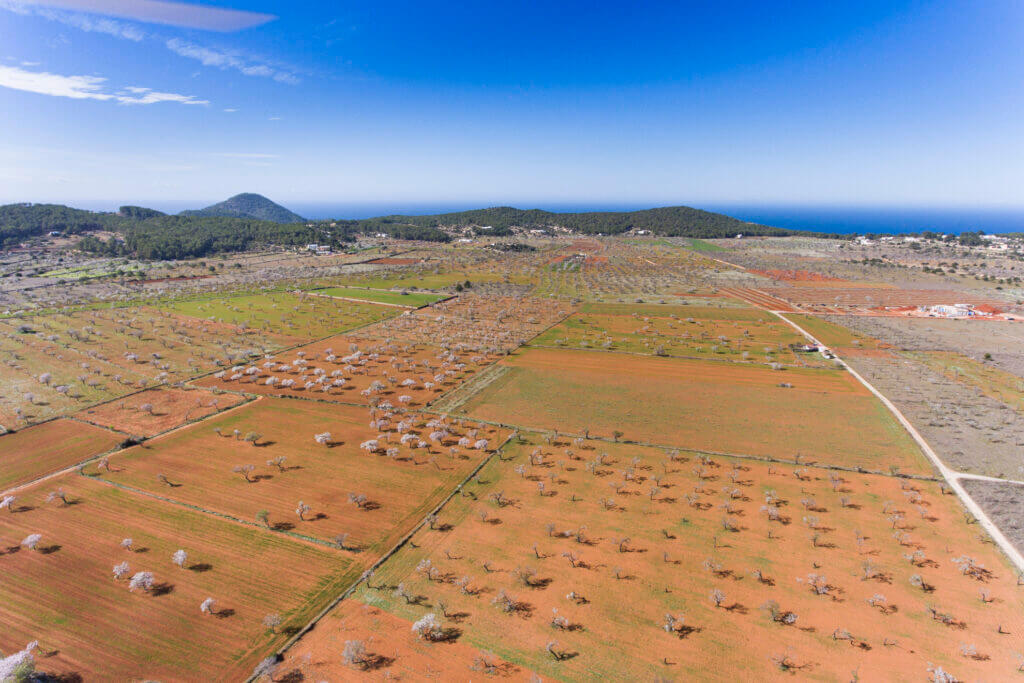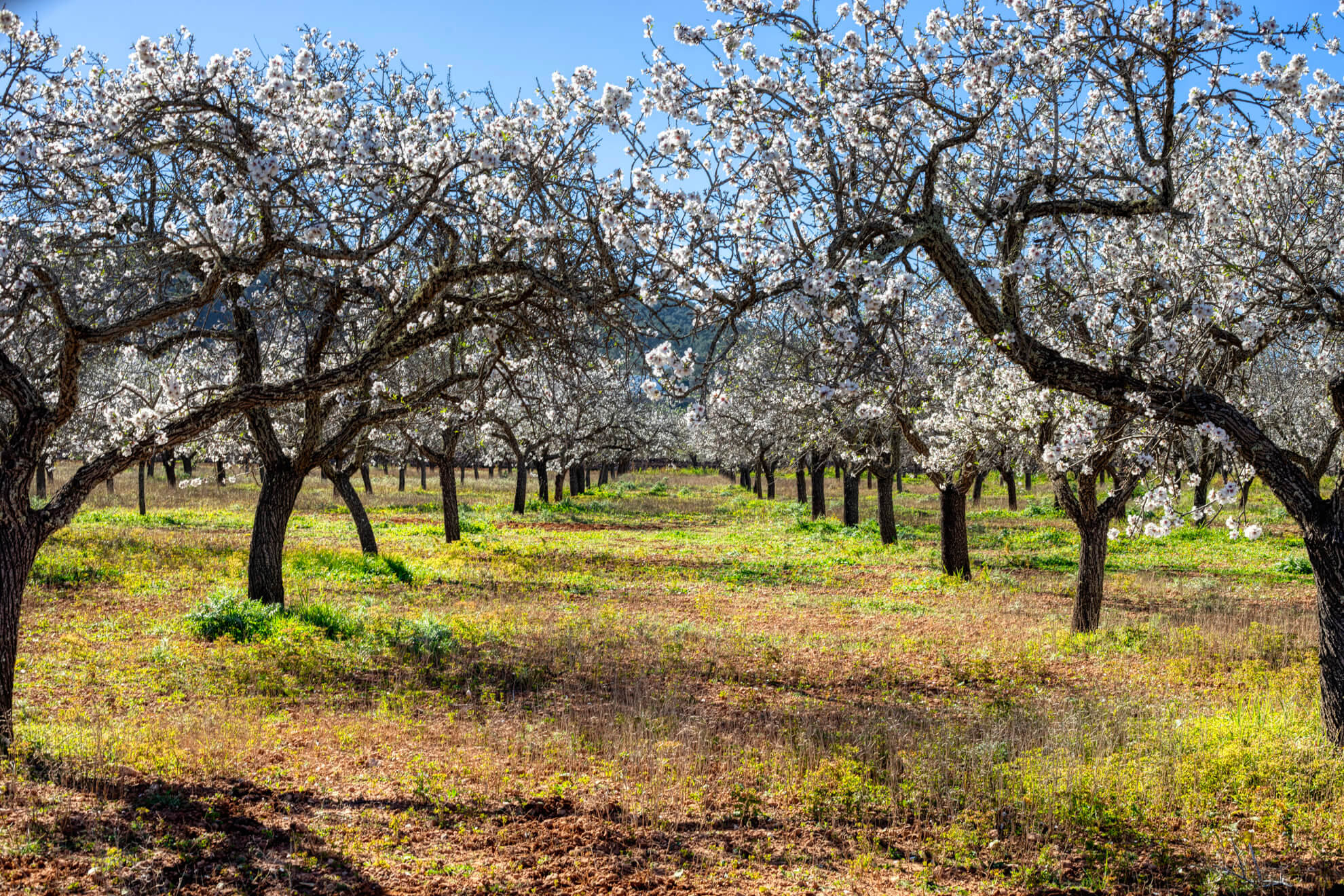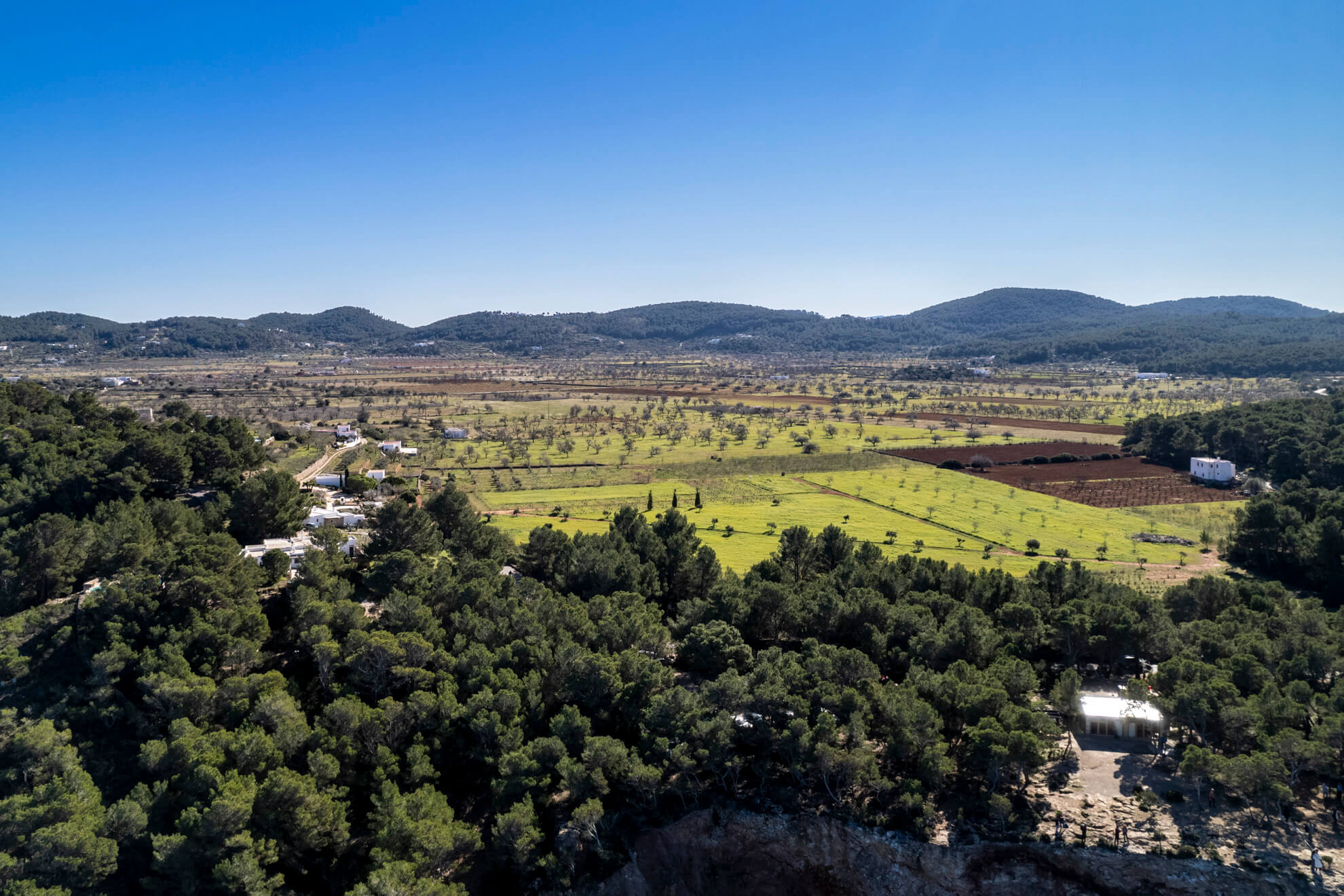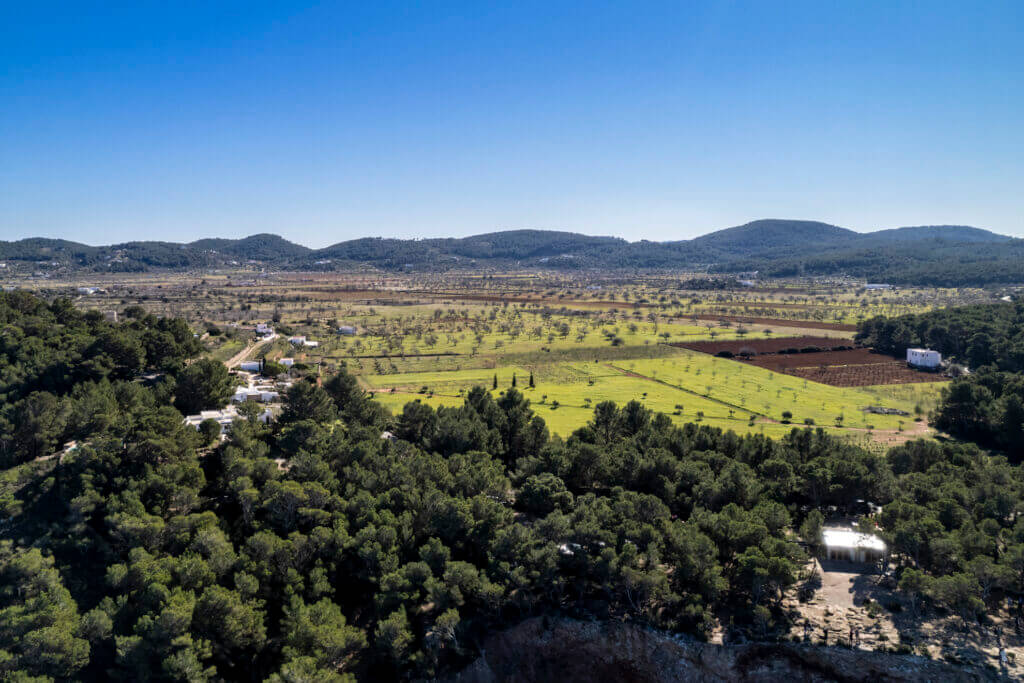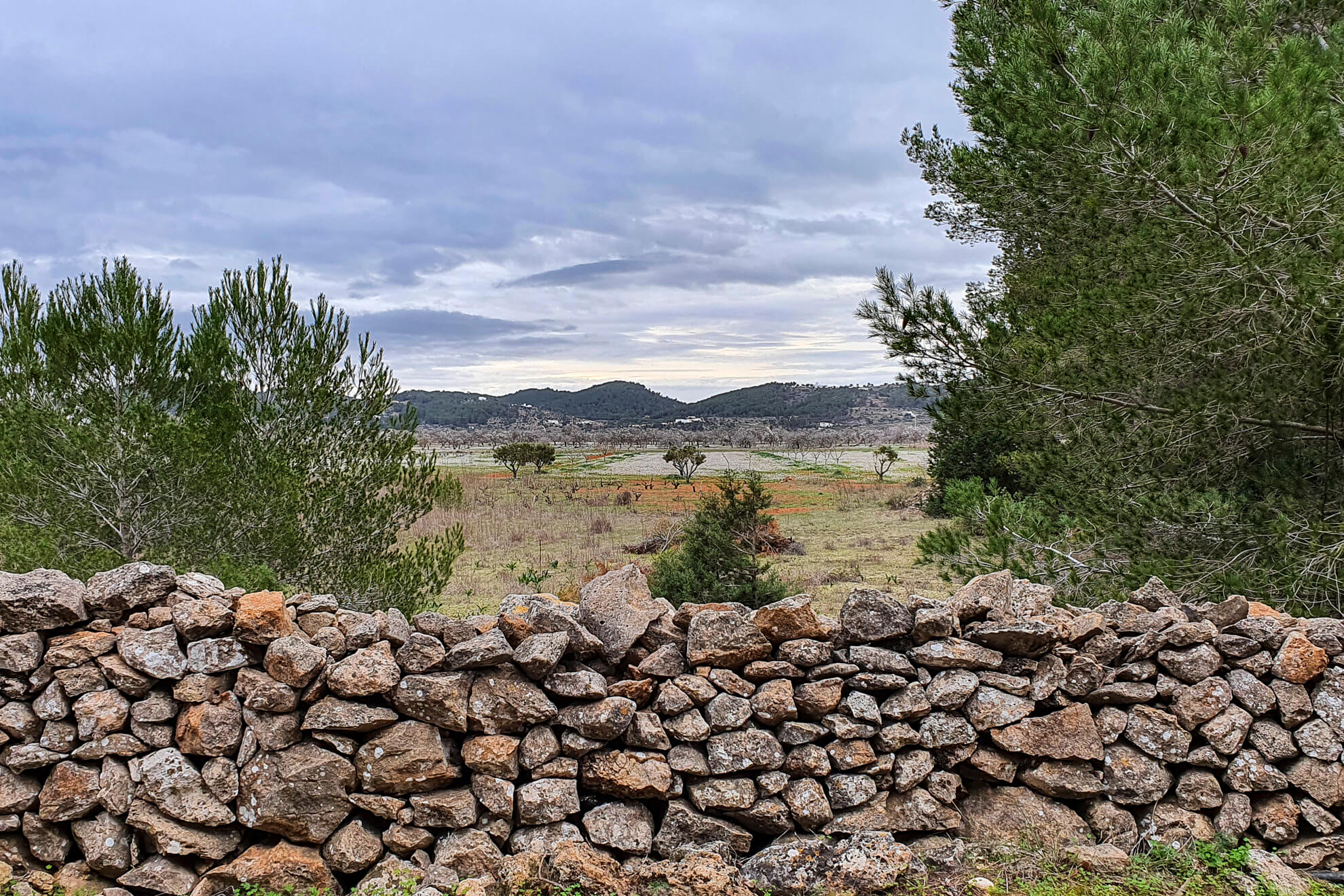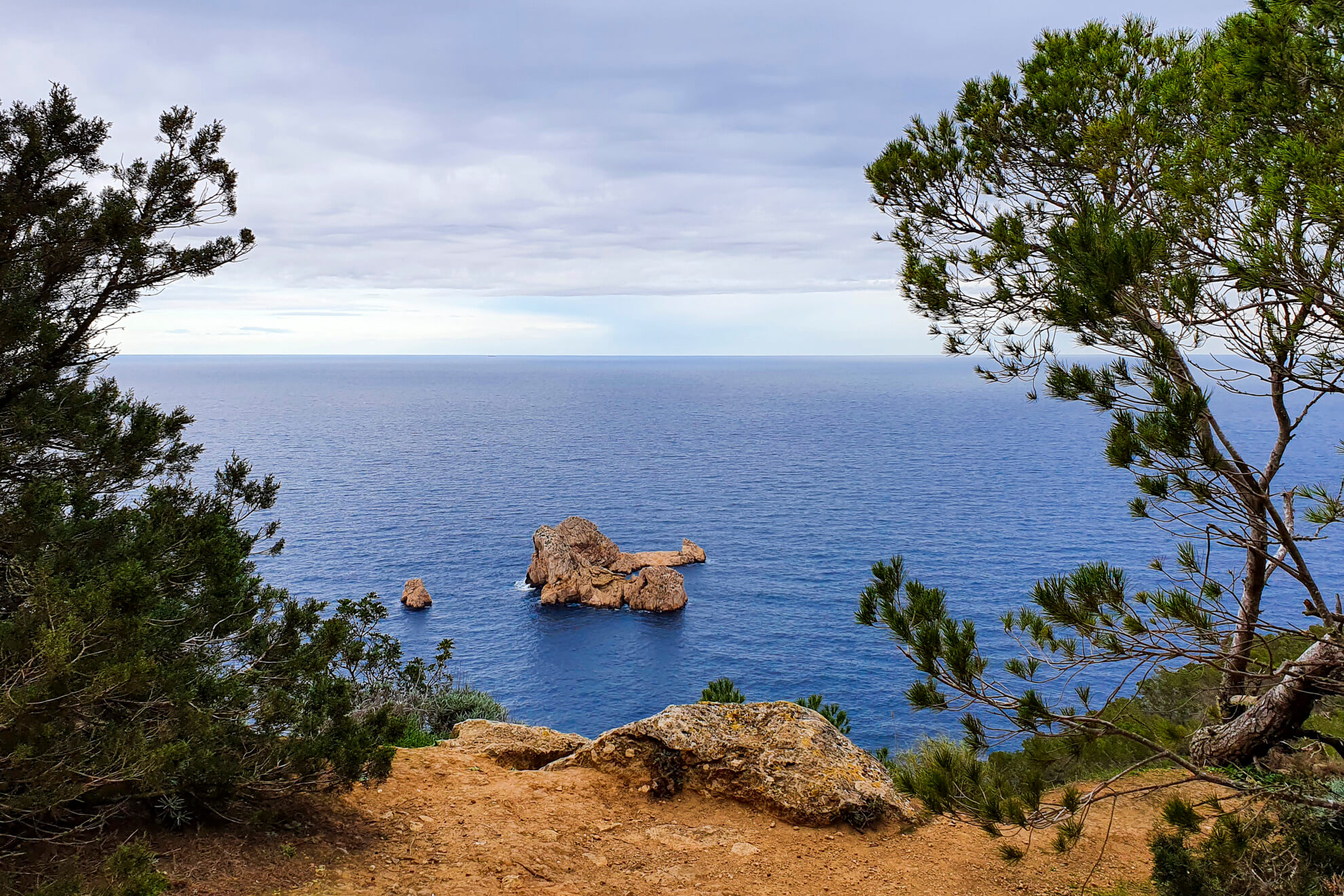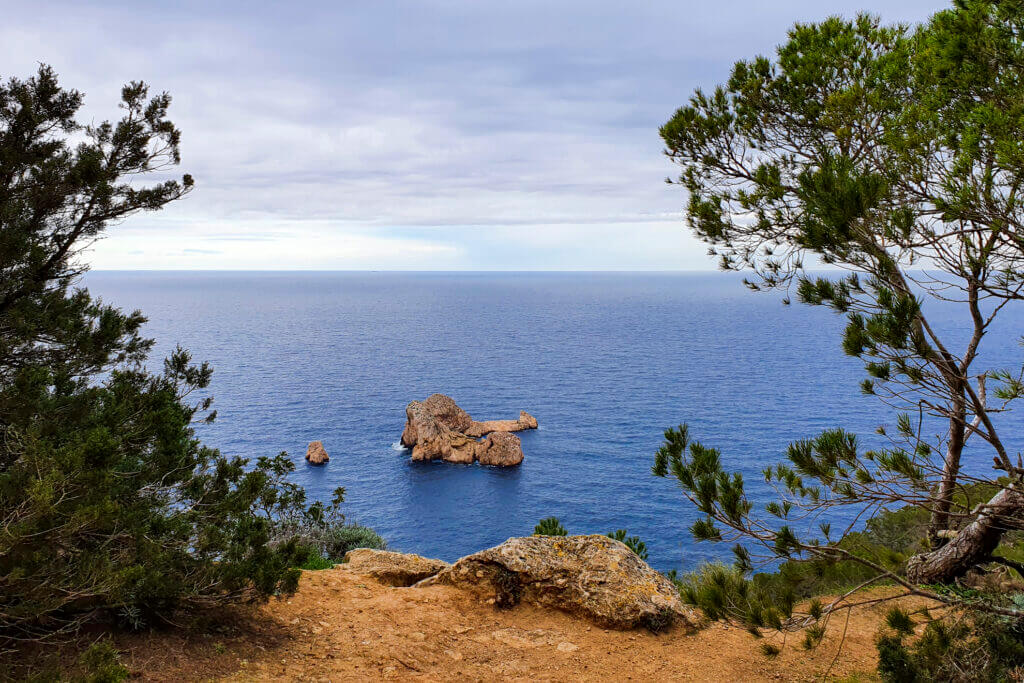 ---